About us
Hi! Our name is "Beyond-The-Path". This name is not just chosen randomly. We tirelessly search for original solutions so that you may experience unforgettable moments while travelling with us.
We are a travel agency specialised in designing custom tours. We organise individual and group tours. We are so unique because we put particular emphasis on your perceptions and experiences in the extensive selection of our proposals. We are much more than just a virtual agent. We are somebody with whom you will discover the stunning beauty of the places to which we will take you.
We believe that it is not the places but people who create the atmosphere – and thus we put all of our hearts into the tours we provide.
Our motto is "Enjoy the difference". It materialises in the emotions and experiences of our customers, which define the value our services. We ensure an individual approach to each expedition and we are ready to adapt to your needs – we care about flexibility in our operation, which is also possible owing to our long experience in the tourism industry.
Our mission
"The one who lives sees a lot, the one who travels sees more." – Arabic proverb *****
We design our expeditions so as to combine, as far as possible, the opportunity to visit the selected locations with the individual needs of our tour participants. We aim to prepare expeditions that would be exceptional and inspiring, and conducted while keeping the highest safety standards, in particular owing to meticulous planning. While staying at our destinations, we try to describe them as extensively as possible, avoiding stereotypes and labels. A very important element of our expeditions is the support to local communities and minimisation of the negative environmental impact of our travelling. We want our tour participants to draw all possible benefits from travelling, by getting to know other people and their culture, connecting with the wilderness, getting new insights into the processes currently going on in the world.
Why us

We are passionate about travel and eager to share with our tour participants our curiosity of the world and constantly enriched knowledge of the places we visit. We have behind us years of experience with preparation and conduct of expeditions to even the most remote regions of the world. We have decided to create a travel agency that will offer unique and out-of-the-ordinary expeditions involving close encounters with the wildlife and culture of the visited places.
We attach great importance to sharing our knowledge of the natural environment and issues related to wildlife conservation and human rights on both local and global scale.
Knowledge and experience

Comfort and safety:
We want every holiday-maker travelling with us to feel comfortable and safe.
We are committed to offer unforgettable holidays and make you achieve your quest for a perfect vacation.
Personal development through discovery: 
We are in a constant search for new experiences and destinations. We are ready to take up challenges and open to new opportunities, and so we can offer unforgettable adventures.
We conduct our expeditions with passion and treat each our Customer individually.
We aim to establish friendly, trustful and mutually respectful relationships in our groups.
We keep evaluating the effects of our work and continue to raise the bar.
Responsible tourism
The expeditions we create incorporate the ideas of minimisation of negative environmental impacts and provision of maximum support to the local communities residing at the places we visit. During our expeditions, we avoid the activities which might violate human rights or have negatives effects for the culture and tradition of the places we visit. Our expeditions are prepared with respect for animal rights and environmental protection regulations.
Safety
We use our best efforts to minimise the risks that might occur in the course of our journeys. We attach great importance to making our tour participants aware of the special features of the places we visit. We constantly monitor the news for any potential threats that might occur during the trip. Owing to many years of collaboration and good contacts with our friends at our destination, we keep updating the information we subsequently provide to our tour participants. We are especially careful about that when we travel to the regions of the world where we may find ourselves in danger caused by the forces of nature or human activity.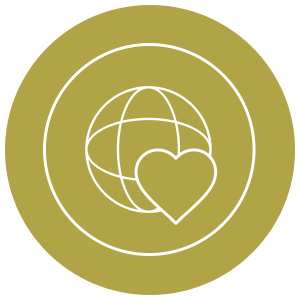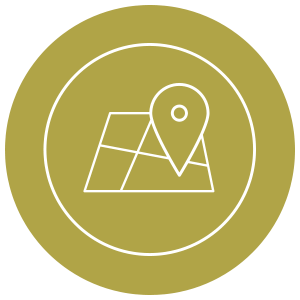 Our expeditions

We travel in small groups using the services of small local tour operators. We select the places for overnight stay – dependent on the nature of the expedition and our destination – so as to ensure comfort and safety to our tour participants. We are committed to find accommodation facilities at perfect locations for affordable prices. We collaborate with local contractors who are our good acquaintances and often have become our friends. During our expeditions, we do our best not to create a barrier between our tourists and local communities. We focus on exploring local culinary traditions – we treat the cuisine as a testimony to the cultural richness of the visited area. When designing the itinerary of our expedition and during the expedition itself we try to take into account the individual needs of the tour participants as far as possible. Our favourite tours to organise are those with specific themes – nature discovery and history-oriented ones – and active trips (mountain hikes, scuba diving trips, kayaking trips, etc.).
Our BTP Adventure Team includes diving enthusiasts. We know the specificity and needs of divers. We will be happy to help you create a unique diving trip to original places – if you are interested, please contact us.
We organize trips to one of the most interesting trekking places in the world. If you have not found in our offer the area you would like to visit, write to us – together we will try to organize a dream trip.
Our passion and aspiration is to show the beauty and natural diversity of our planet. That is why we are happy to organize trips to the most interesting natural places for wild nature enthusiasts. We organize trips for ornithologists, entomologists and representatives of other specialties interested in attractions of both animate and inanimate nature.
Are you interested in history and archeology? Are you looking for trips that will allow you to get to know interesting places, their history, monuments and culture? If you have not found a trip offer that matches your interests, contact us – together we can organize a remarkable trip or help you individually explore the places you want to visit.
Dominik Domagała
COMPANY FOUNDER
For many years Dominik has been interested in traveling to blank spots on tourist world maps. As years went by an idea sprung to enable more people to travel to countries and places that are not popular tourism destinations. His experience delivered from his trips to Africa, South America and Middle East supported the "Beyond-The-Path" initiative. Travelling is not only a way to "tick" subsequent countries and tourist attractions. Tours created by the entire team of BTP Adventure are manly meetings with people who live in the visited places and an attempt to learn more and better understand who they are and how they live.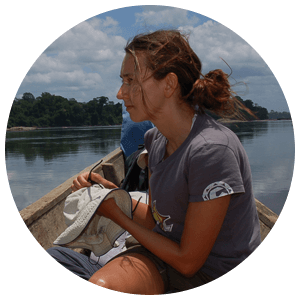 Justyna Kępka
tour guide
She has been working as a tour leader and expedition guide to Americas, Asia, Africa and other world destinations for 18 years. For several years she lived in Venezuela where she worked as a jungle guide and led expeditions to Indian villages. Having returned to Poland in 2008, she started working as a tour leader to Latin America, later on to Asia, especially to Indochina, Japan and India. She led expeditions along the Himalayan routes, incl. Kashmir, Ladakh and the Zanskar Valley, also African wilderness or just in modern cities of Asia. She speaks English, Spanish, French and Italian, and even some Chinese lessons. Apart from traveling and learning languages, she is interested in anthropology and religions.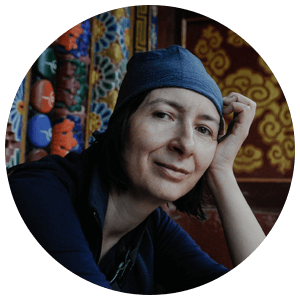 Iwona Bartoszcze
tour guide
A traveller and a leader of trips to the Himalaya and Burma. For over 14 years, she has been travelling around the Roof of the World. Her greatest passion is the culture of Tibet. She is a co-author of the book entitled "108" – a gift for the 80th birthday of His Holiness the 14th Dalai Lama – and two e-books about Bhutan and Tibet. Her texts on Tibet, Bhutan and Burma were published by National Geographic Traveller. Iwona Bartoszcze leads tours to Tibet, Bhutan, Burma, Nepal and north-eastern India. In her work, she places emphasis on responsible tourism and on social and ecological activities.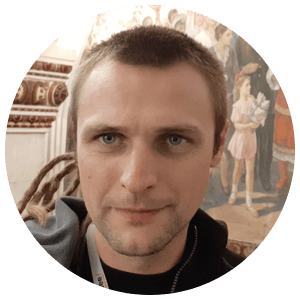 Dawid Diduszko
tour guide
Biologist and ecologist by education who very willingly talks about small and large animals during tours he leads. The Middle East, Africa, Siberia, and South America are visited by him the most often. Dawid is frequently a tour leader on trips to unpopular tourism destinations, such as Iraq, Somalia, Libya, Nigeria, and Central African Republic. Outside travelling Dawid is interested in ancient history of the Middle East and extinct religions.